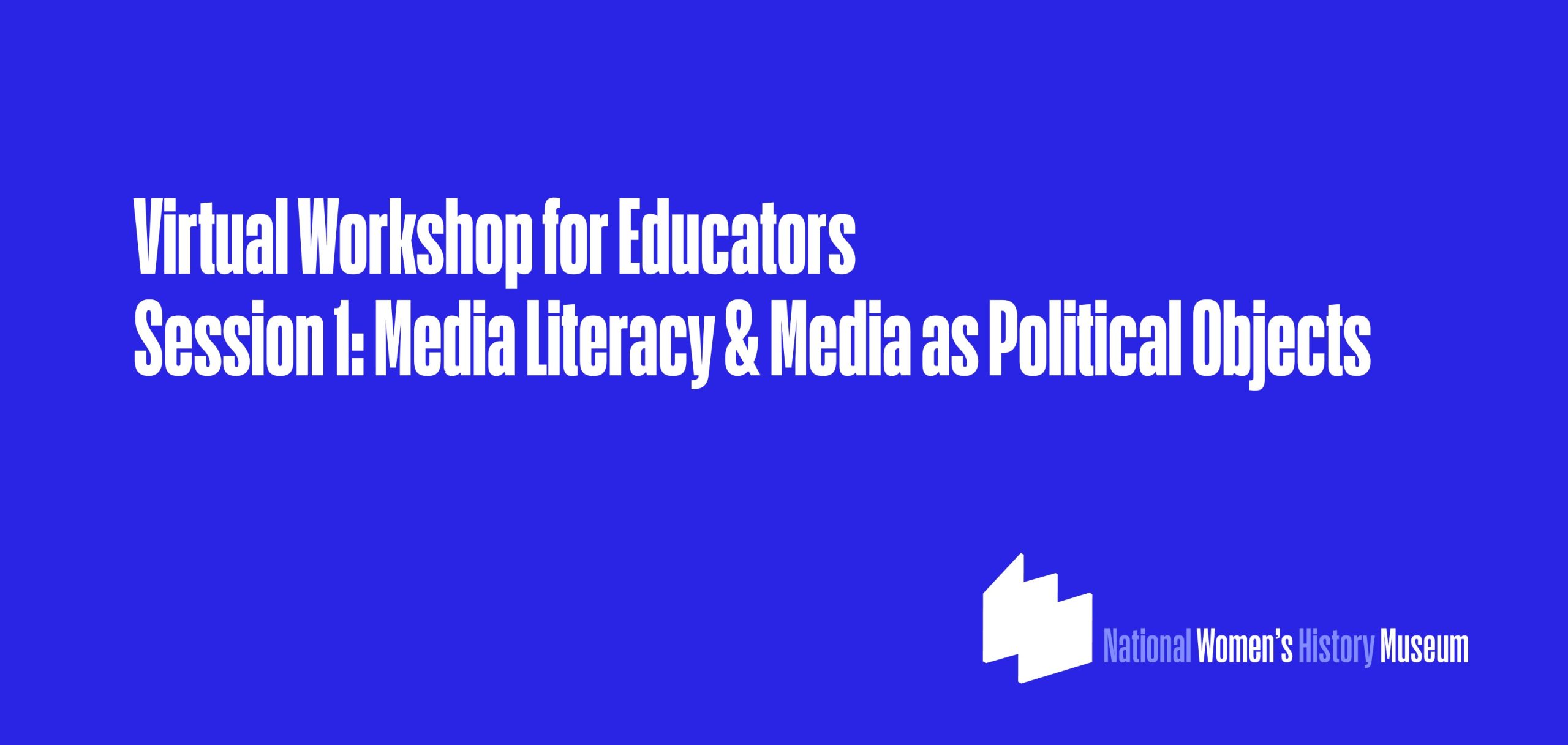 Virtual Workshop for Educators, Session 1: Media Literacy and Media as Political Objects
When we read texts, we bring a whole world of conscious and unconscious knowledge with us. Facilitated by Sarah K. Miles, a Ph.D. Candidate in the History Department at the University of North Carolina at Chapel Hill, this two session Virtual Workshop for Educators will delve into the history of print media and reading culture to examine how the creation and consumption of texts have changed over time. It will also explore how teachers can use this history to teach students to be careful readers of media in the present. Each of these workshops in the two-part series will introduce key concepts from reading culture and print media studies, providing a brief overview from history, media studies, and communication. Then, using digitally accessible material from two time periods of American history, educators will be introduced to a sample activity they could undertake with students.
In each session, the activities will show how to help students contextualize print media—finding relevant information about publications, authors, and readers as well as making inferences about readership and editorial intent based on the historical object itself. We will work through what questions we can ask of print media and how these sources can help us understand the societies and cultures in which they were produced. We will conclude by discussing how historic media compares to contemporary media and how we can help students translate the skills of critical media literacy to the digital content they interact with every day.
These workshops are geared towards middle & high school and early college educators. You may attend one or both sessions. All sessions are free to attend but advanced registration is required.
Session 1: Thursday, February 23, 2023 6-7pm
This session will discuss eighteenth-century newspapers in the context of the American Revolution to analyze media as explicitly political objects.
Please note: The National Women's History Museum strives to provide programs that are accessible to all visitors. For questions, or to request accommodations such as an ASL interpreter or closed captioning, please email [email protected] at least 7 days in advance of the program.
The Free Ticket ticket sales has ended!
The Ticket (Donation) ticket sales has ended!