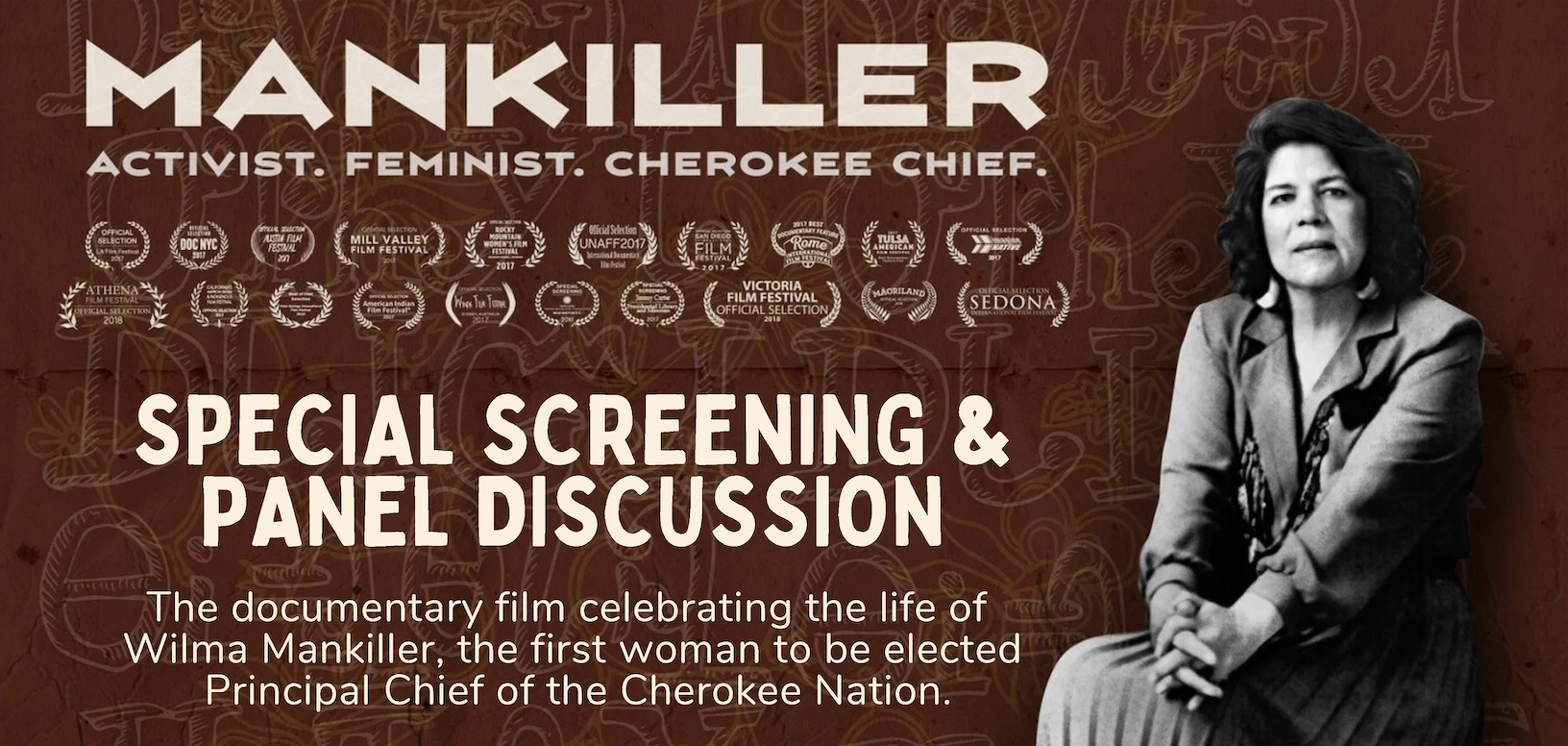 Mankiller Screening and Discussion
About the Event:
In celebration of the new Wilma Mankiller Quarter, debuting this June, the National Women's History Museum, in partnership with  DC Public Library and with support from the United States Mint, is proud to present a special in-person screening of the documentary film, Mankiller.  The screening will be followed by a panel discussion with the film's director, Valerie Red-Horse Mohl, and specials guests from the United States Mint. The discussion will be moderated by National Women's History Museum Board Member Mary Smith, the first woman Native American president-elect nominee of the American Bar Association. Other special guests to be announced.
About the Film:
Mankiller is the story of an American hero.  One who stands tall amongst the likes of Robert Kennedy, Harriet Tubman and Martin Luther King, Jr.  Someone who humbly defied the odds and overcame insurmountable obstacles to fight injustice and gave a voice to the voiceless.  And yet few people know her name.  This is the story of an American legend, Wilma Mankiller, who overcame rampant sexism and personal challenges to emerge as the Cherokee Nation's first woman Principal Chief in 1985. Mankiller examines the legacy of the formidable Wilma Mankiller and reunites the documentary team of Gale Anne Hurd and Valerie Red-Horse Mohl for their third and most powerful film. Mankiller reminds audiences of the true meaning of servant leadership and serves as a wake-up call to take action for positive change.
The Mankiller Screening and Discussion ticket sales has ended!